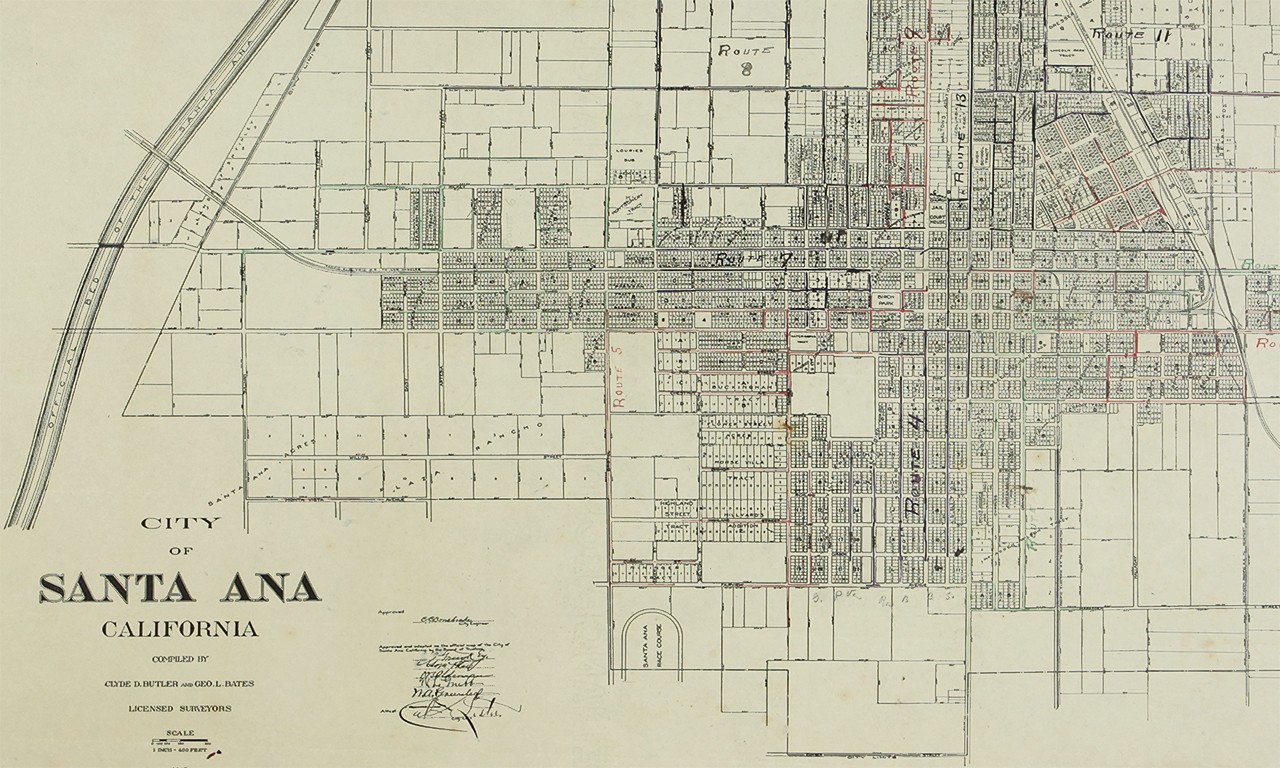 Map of Santa Ana, 1915
Clyde D. Butler and Geo L. Bates; Santa Ana, California
Paper and ink; 20 × 25 5/8 in.
17481
Bowers Museum Permanent Collection
Spurgeons, Surgeons and Spurred Dons
For those of us who live in, work in or enjoy any of the myriad offerings of Santa Ana, we have spent hundreds, if not thousands of hours traversing the county seat's miles of roads. Aside from the same common street names you might find in any city, Santa Ana's streets happen to feature wide variety of unique names which you may have pondered while stuck in traffic or never really thought about at all. This month's Bowers Blog post in honor of the Santa Ana sesquicentennial takes the guesswork out of it, matching photographs and objects in our collections to nine Santa Ana streets named for city pioneers.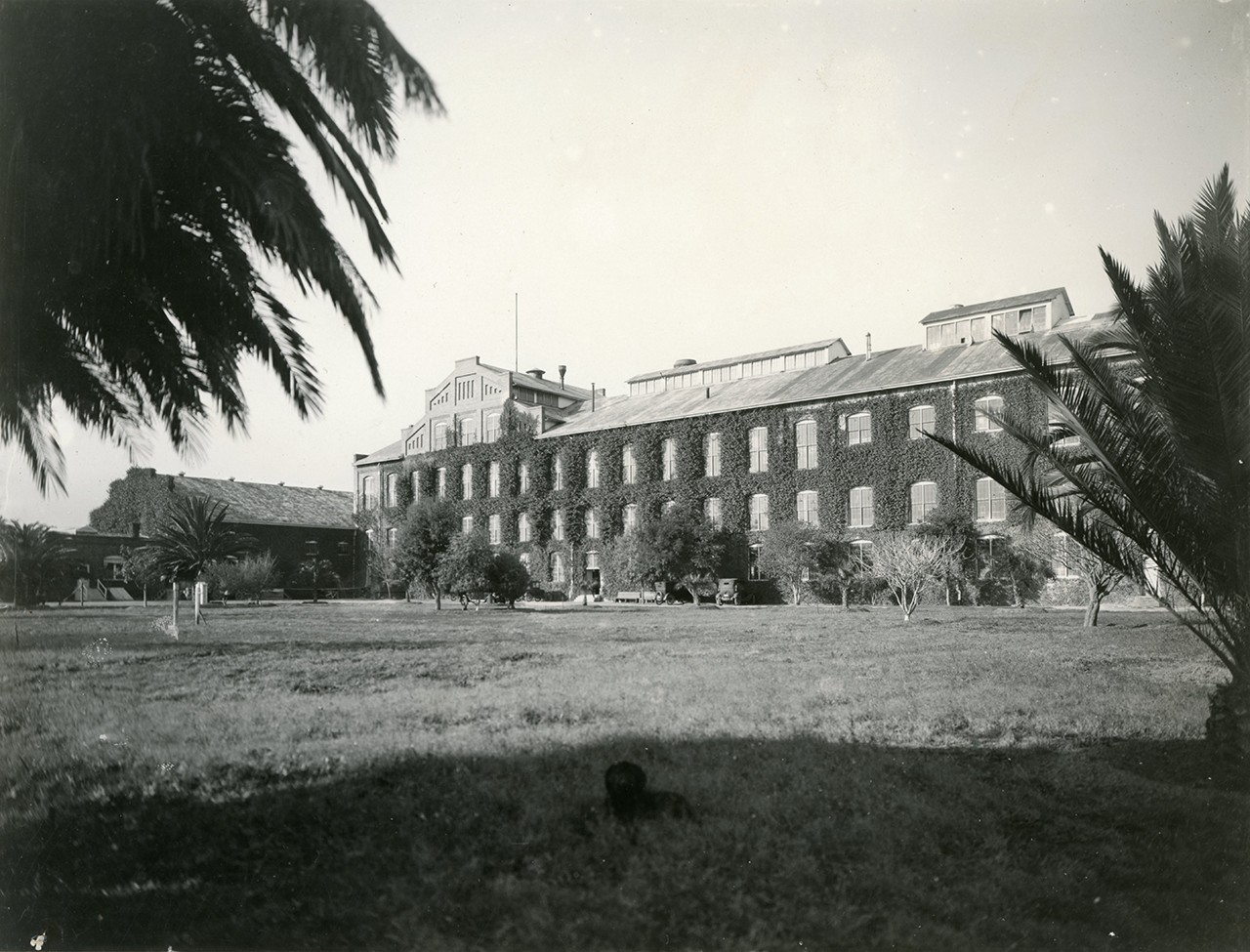 Holly Sugar Co., 1926
Leo Tiede (American, 1889-1968); Santa Ana, California
Photographic print; 10 x 8 in.
37057.184A
Leo Tiede Photo Collection
[The Unbeetable] Dyer Rd.
Ebenezer Dyer of Dyer Road fame is the only person featured in this post that never lived in or even visited Santa Ana. In 1912, James Irvine of the city of Irvine fame opened a sugar factory just inside Santa Ana. Located on the modern-day site of the Embassy Suites on Dyer Rd., this factory was the first in Orange County to make sugar from beets, a process which was first brought to Alvarado, California by Dyer just following the Civil War. The street was named in honor of America's most famous beet baron.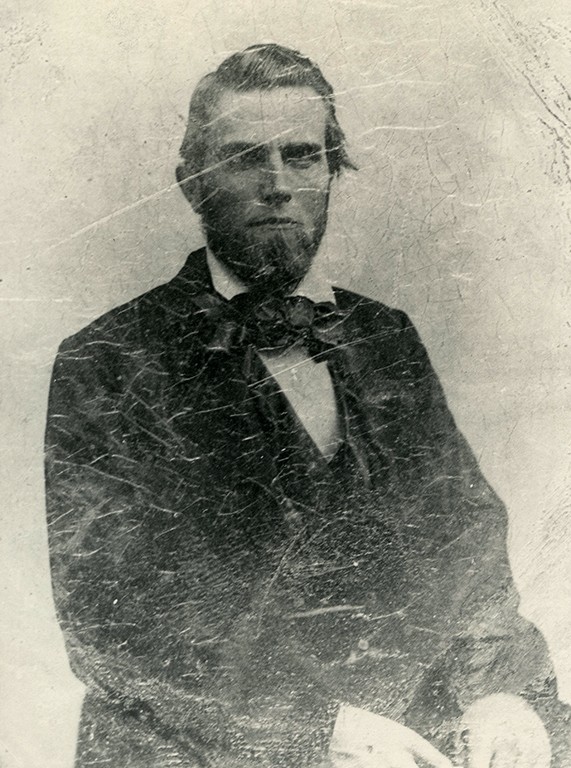 James Louis Garnsey, c. 1876
Unknown Photographer; probably Santa Ana, California
Photographic print; 7 x 5 in.
34020.1
Gift of Mrs. Louise Grouard Mock
[Garnered] Garnsey St.
James Garnsey was among the first settlers of the newly formed city of Santa Ana, arriving in 1873 after having helped a Mr. Springer drive a herd of prize cattle from Missouri out California-way. He established the first brickyard in the city of Santa Ana, which he owned for a few years before bequeathing it to his son-in-law, Charles E. Grouard.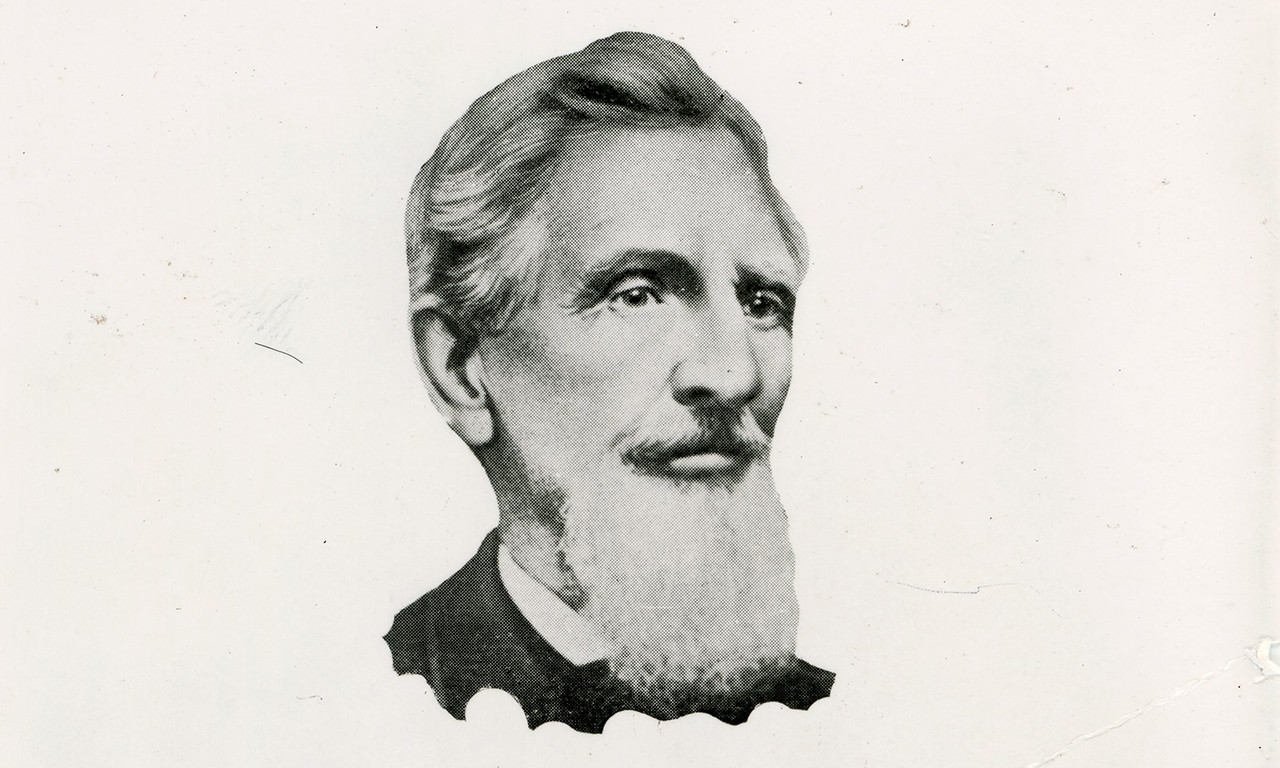 Eli F. Greanleaf, late 19th Century
Unknown Photographer; probably Santa Ana, California
Photographic print; 3 1/2 x 3 1/2 in.
32707.4A
Gift of the Orange County Medical Association
[Turning a New] Greenleaf St.
Dr. Eli F. Greenleaf graduated from medical school in 1837 and crossed the Plains in a covered wagon shortly after the California Gold Rush. Sometime around 1871 William Spurgeon invited Greenleaf to Santa Ana to become the city's first physician, much to the chagrin of a rival Dr. Rowan who arrived less than three months later. Bitter and seeking glory, Dr. Rowan promptly left to become Newport's first physician.
Mrs. Theo Lacy, early 20th Century
Unknown Photographer; probably Santa Ana, California
Photographic print; 19 1/2 x 16 in.
88.45.1
Donated by Mrs. Julia Adams
[Lazy Days] Lacy St.
Always a staunch supporter of William Spurgeon, Theo Lacy became the second Sheriff of Orange County, serving a total of 16 years from 1891 to 1895 and again between 1899 and 1911. Lacy's tenure was a relatively quiet one in terms of crime, more due to the low population than anything else. The first dedicated prison built in the county was colloquially referred to as Lacy's Hotel and even today the Theo Lacy Facility in Orange is named for the early sheriff.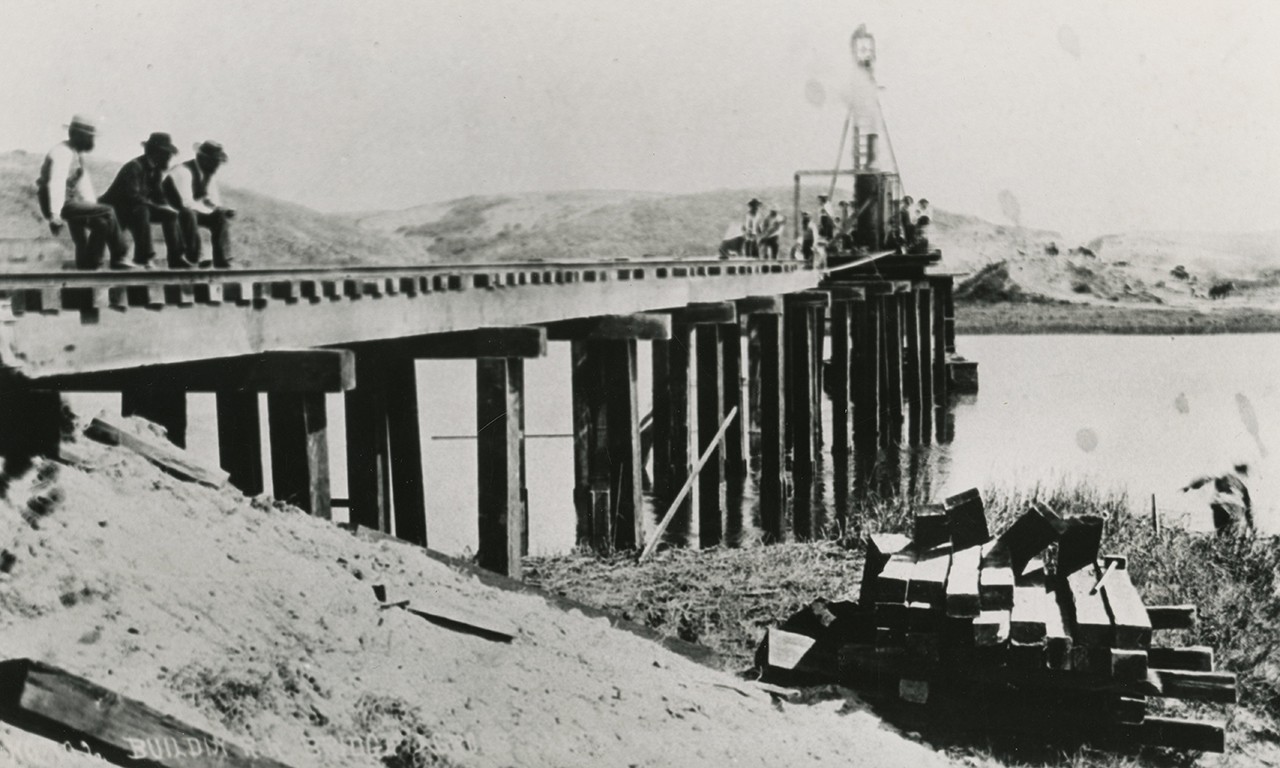 James and Robert McFadden on a Bridge, 1890-1899
Unknown Photographer; Newport Bay, California
Photographic print; 6 x 10 in.
6946A
Presented by Title Insurance and Trust Company, Santa Ana Branch
[The New Fad] McFadden Ave.
James McFadden came to Santa Ana from Salinas in 1868 and purchased a large tract of land. Urging the rest of his family to follow, his brother Robert arrived shortly thereafter and began selling plots, a business which earned him the title of Santa Ana's first real estate dealer. Beginning in the late 1880s James and Robert McFadden ran a lumber business out of Newport which supplied wood to many of Santa Ana's early homes and a lot of the bridge, railway and dock building projects in the early county.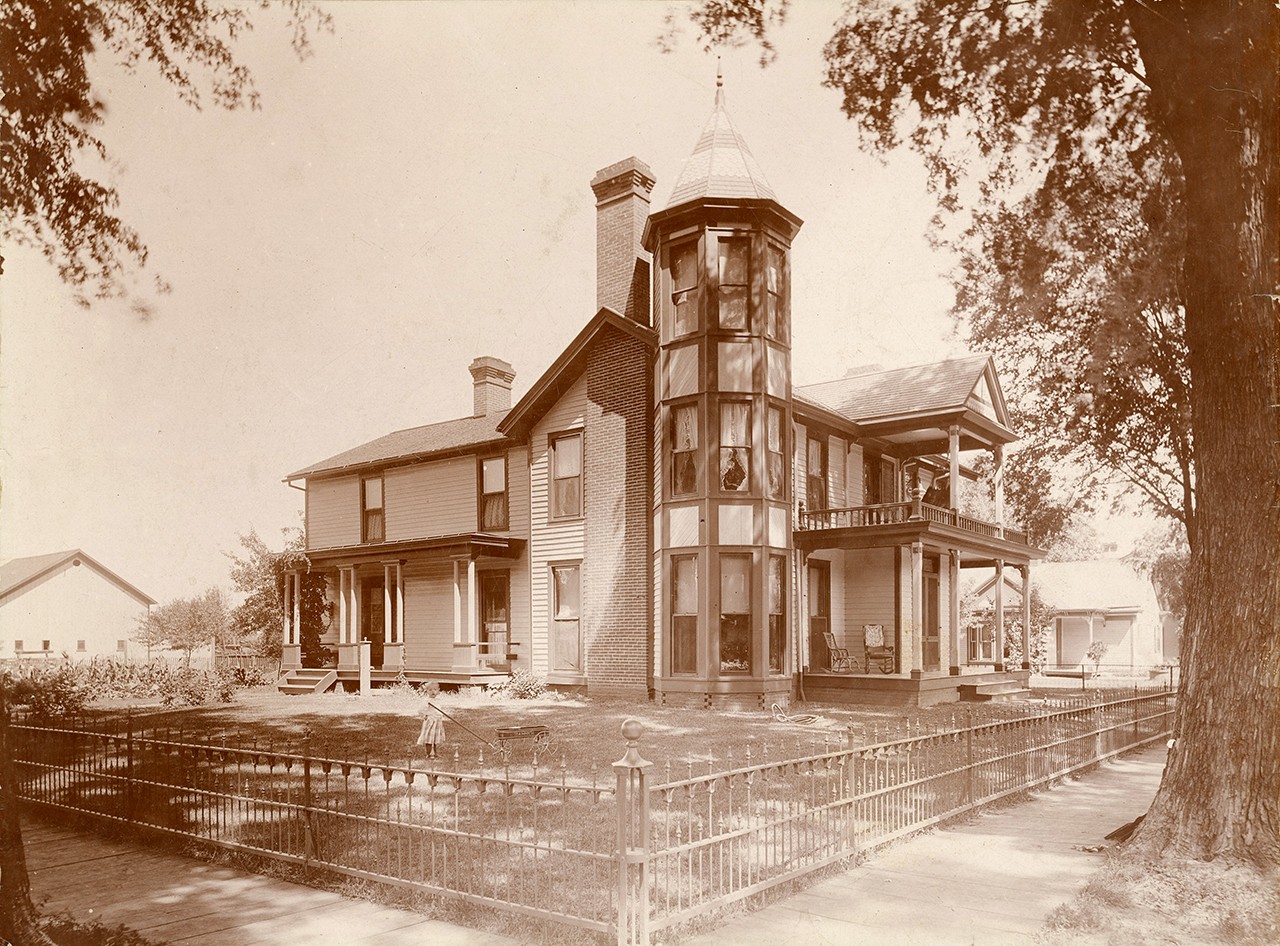 Lula M. Minter in Her Yard, c. 1886
Unknown Photographer; Santa Ana, California
Photographic print; 10 x 8 in.
36630
Gift of Mrs. W. B. Lockett
[Crisp] Minter St.
George and Elizabeth Minter moved to Santa Ana in 1877 to become growers. George Minter was an active man and quickly became a member of the Santa Ana Chamber of Commerce as well as being a part of several social clubs. The Minter's youngest daughter, Lula Minter, formed a lasting connection to the Bowers by becoming a member of museum's first board, serving until her passing in 1964.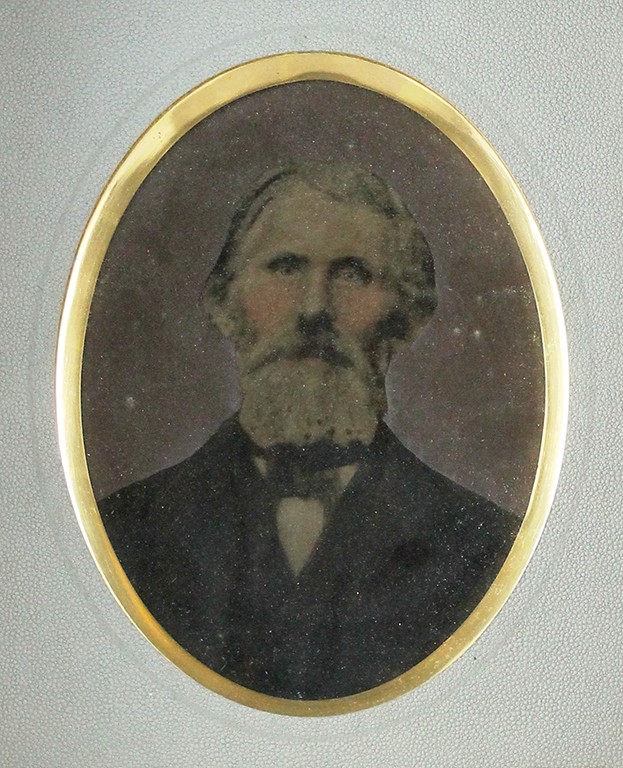 Jacob Uriah Ross, c. 1850
Unknown Photographer
Photographic print; 15 x 13 1/2 in.
31420.2
Gift of Mrs. Don C. Edwards
[I Got It At] Ross St.
Jacob Ross was one of the few to precede Santa Ana's founder and have a street named for him, having moved to the area just before Spurgeon in 1868 and purchased over 2,000 acres of the former Rancho Santiago de Santa Ana from the Yorba family. Much of Jacob Ross's land was sold to Spurgeon to establish Santa Ana. The Ross family continued to live in the area, growing barley, wheat, corn, grapes, apricots and walnuts.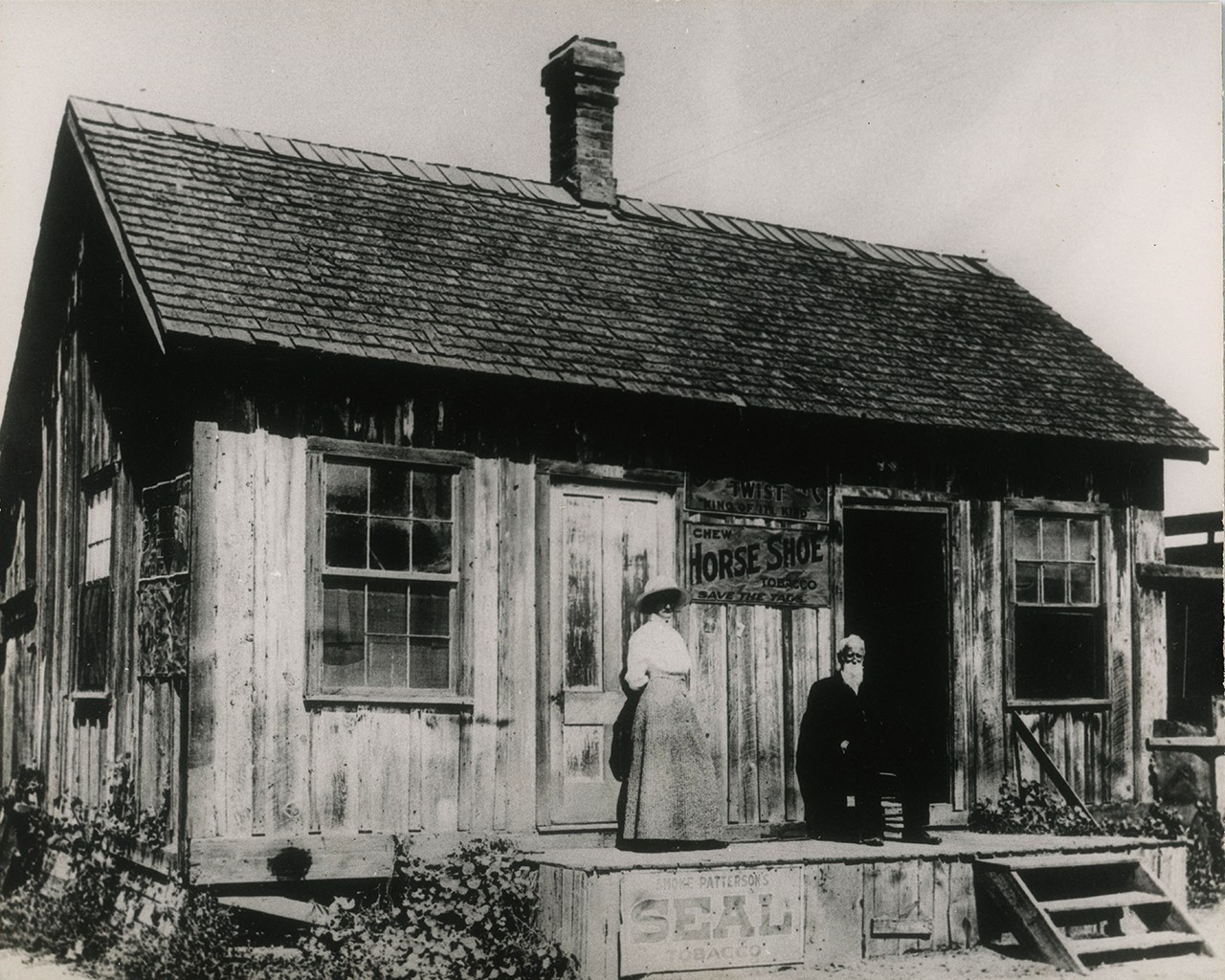 Mr. and Mrs. Spurgeon at Their Home, early 20th Century
Unknown Photographer; Santa Ana, California
Photographic print; 6 x 8 in.
30131A
Courtesy of the Orange County Historical Society
[Spurred On] Spurgeon St.
Spurgeon's place in the history of Santa Ana has been well-covered as an expository part of Forged in Fire Safety: The First Santa Ana Fire Department, so it should come as no surprise that one of the early town's main drags was named after the man that founded the city in 1868.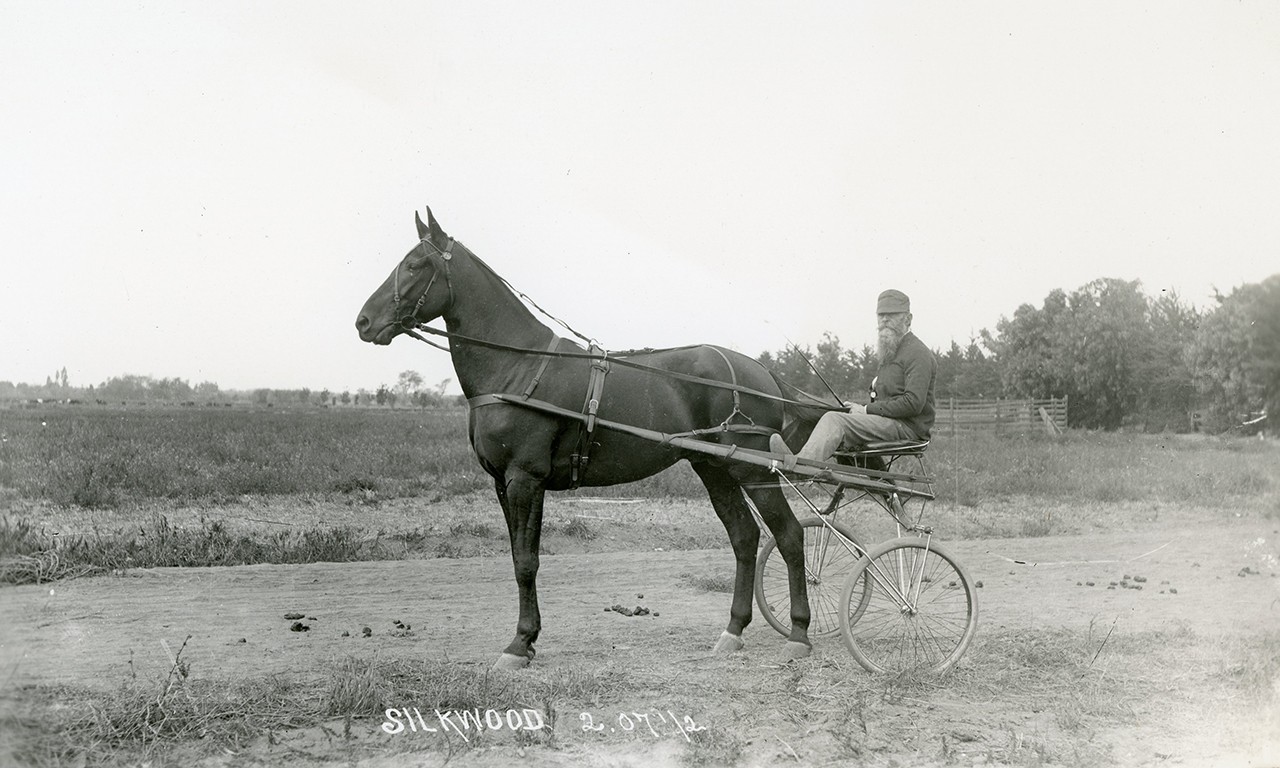 J. Willits and Silkwood, 1892
Unknown Photographer; Santa Ana, California
Photographic print; 5 x 8 in.
4717
Gift of Mr. William McPherson
[If You Can] Willits St.
The story behind Jacob Willits has also previously been told on the Bowers Blog in Silkwood: The Glue that brought Orange County Together. Orange County was officially incorporated on August 1, 1889—today just so happens to be the 130th anniversary of that occasion—and it was an event that led to a great deal of contention when Santa Ana became the county seat instead of Anaheim or Orange. And it was a man-horse team that did more than anyone else to heal the young country's divide. In 1892 at the Santa Ana Race Track, Jacob Willits raced Silkwood earning a time of 2:07 and handily beating the expected winner from Los Angeles.
Text and images may be under copyright. Please contact Collection Department for permission to use. References are available on request. Information subject to change upon further research.