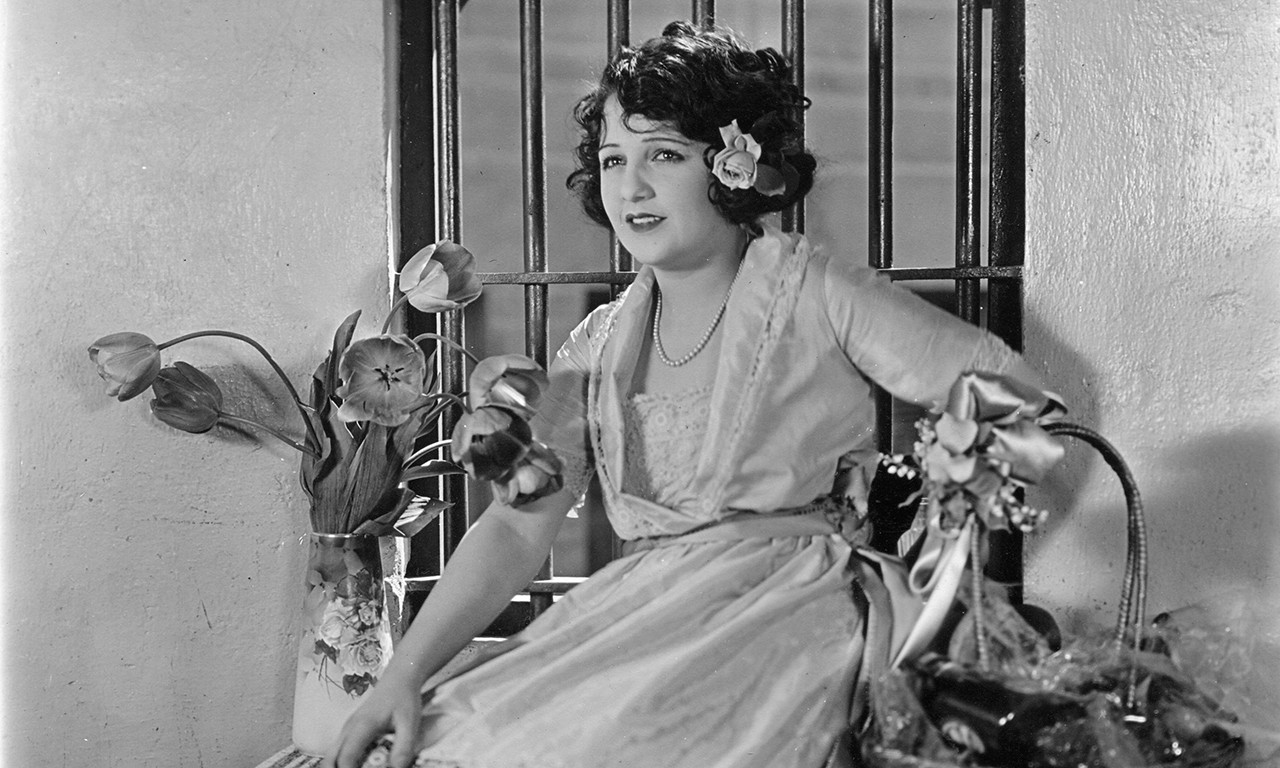 Detail of Bebe Daniels Imprisoned in Orange County Jail, 1921
Unknown photographer; Santa Ana, Orange County, California
Photographic print; 7 x 5 in.
34636
Gift of Mr. and Mrs. Weston Walker
Paying the Toll
Back in February the Bowers Blog looked at one reason why Hollywood stars were stopping by early Santa Ana in Saint Ann's Inn: Santa Ana's Love Shack, but there was another impetus for stay's coming to stay in Orange County's seat. In the early '20s—as is still the case to this day—Santa Ana was on the road between Los Angeles and San Juan Capistrano, San Diego and locales further south. It just so happens that in this same period, there was a judge who was a stickler for abiding by the speed limit, a tall order for titans of the social world. In the Bowers Blog's fourth Santa Ana Sesquicentennial post we look at the story behind Bebe Daniel's five-star stay in Orange County's first dedicated jailhouse.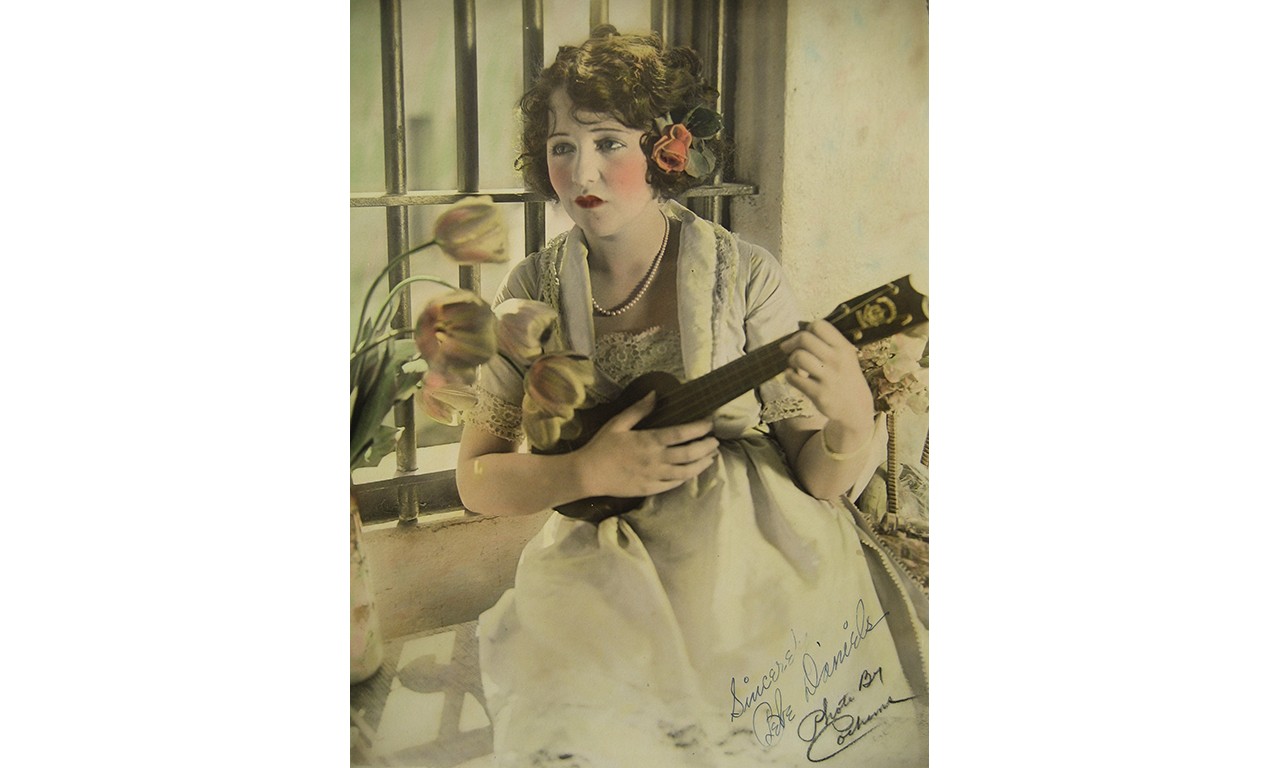 Bebe Daniels in Orange County Jail, 1921
Edward W. Cochems (American, 1874-1949); Santa Ana, Orange County, California
Hand tinted photograph; 10 3/8 x 13 3/8 in.
35687
Gift of Mr. Eldon G. McNeil
Sound of Silence
Phyllis Virginia "Bebe" Daniels (1901-1971) was practically born a Hollywood actress, starring in her first motion pictures at the age of seven. Notable for playing important roles in movies that would later have famous remakes, Bebe played Dorothy in the 1910 version of the Wonderful Wizard of Oz, the femme fatale Ruth Wonderly in the 1931 Maltese Falcon and acted in countless other parts. In the early century, she was remarkably well-connected in Los Angeles. She dated heavyweight champion Jack Dempsey and had an "Uncle Jack" that she was sure could get her out of any bind. As it happened, there was one string even he couldn't pull.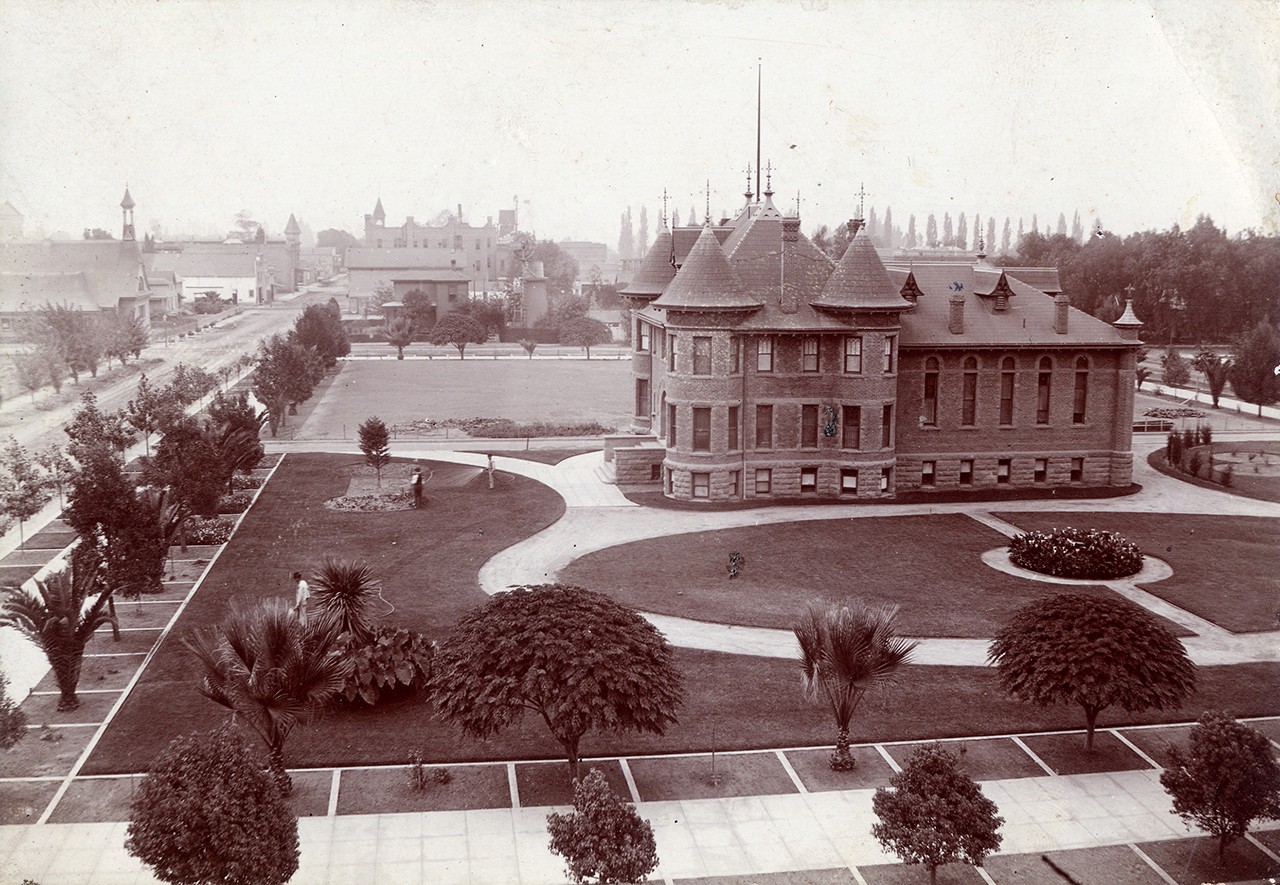 Orange County Jail, early 20th Century
Unknown photographer; Santa Ana, Orange County, California
Photographic print; 4 1/2 × 6 5/8 in.
6659
Gift of Mr. Terry Edward Stephenson, Jr.
Put the Blame on Bebe
The year was 1921. Early one January morning, Babe Daniels was at the wheel of her Stutz "Bear Cat" Roadster headed out to San Diego for the day with her boyfriend and mother. Travelling at the now-unremarkable-but-then-impressive speed of 56 ½ mph, she was passing through Santa Ana when she sprung a carefully placed speed trap. At the time, the city was known—among other things—for being the domain of Justice John Belshazzar Cox. He had a reputation for jailing anyone travelling above 50 mph and had already imposed that rule upon a Naval Admiral and several others one would expect to be exempt from such things. After having driven down the road a way she called her connected uncle to have the ticket tossed out and he told her she had crossed the wrong judge. The day of the trial was well-publicized, she and her lawyer assured that no punishment would befall her. But Judge Cox was less interested in punishing the starlet for exceeding the speed limit than he was in garnering some attention in the press, and the jury gave her a guilty verdict and sentenced her to 10 days in the Orange County Jail.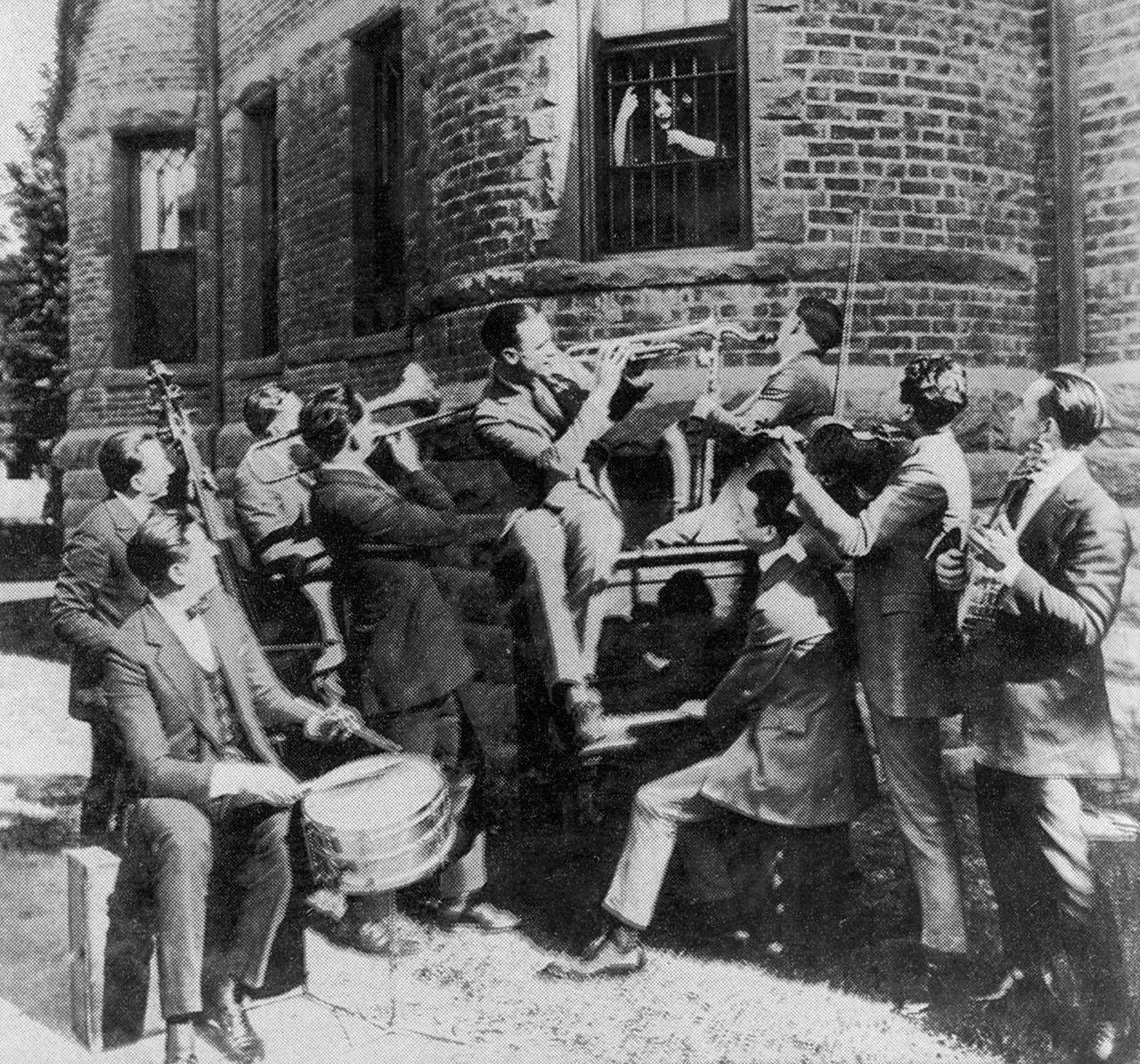 Bebe Daniels Serenaded by Seal Beach Sunset Inn Jazz Band, 1921
Unknown photographer; Santa Ana, Orange County, California
Photographic print: 8 x 10 in.
36886c
Bowers Museum Library Collection
An Arresting Experience
Bebe went through the next few months in a state of semi-disbelief that so mild a crime would be punished so heavily. After the sentencing she even went so far as to make an appearance at a benefit in Fullerton and sing the "The Judge Cox Blues" and even make comments about her speed having been fast if you've never driven anything "faster than a plow." But despite the outcries of Bebe and journalists about her being treated unfairly, her eventual stay in the Orange County jail was the oddest and kindest jail sentence ever. She served her sentence with her mother by her side with neither forced to wear drab jailhouse attire. The cell itself was furnished by none other than the son of the city's founder, William H. Spurgeon Jr., who donated both an ivory bed and Persian rug to improve Bebe's sentence and was lined wall to wall with flowers presented by friends and admirers. Gourmet food was delivered from the neighboring Saint Anne's Inn. More books and records than a person could listen to in a year were offered to her by the town bookstore and other enamored locals. The icing on the cake was that a jazz band from the Sunset Inn in Seal Beach serenaded her until the sheriff asked them to clear out.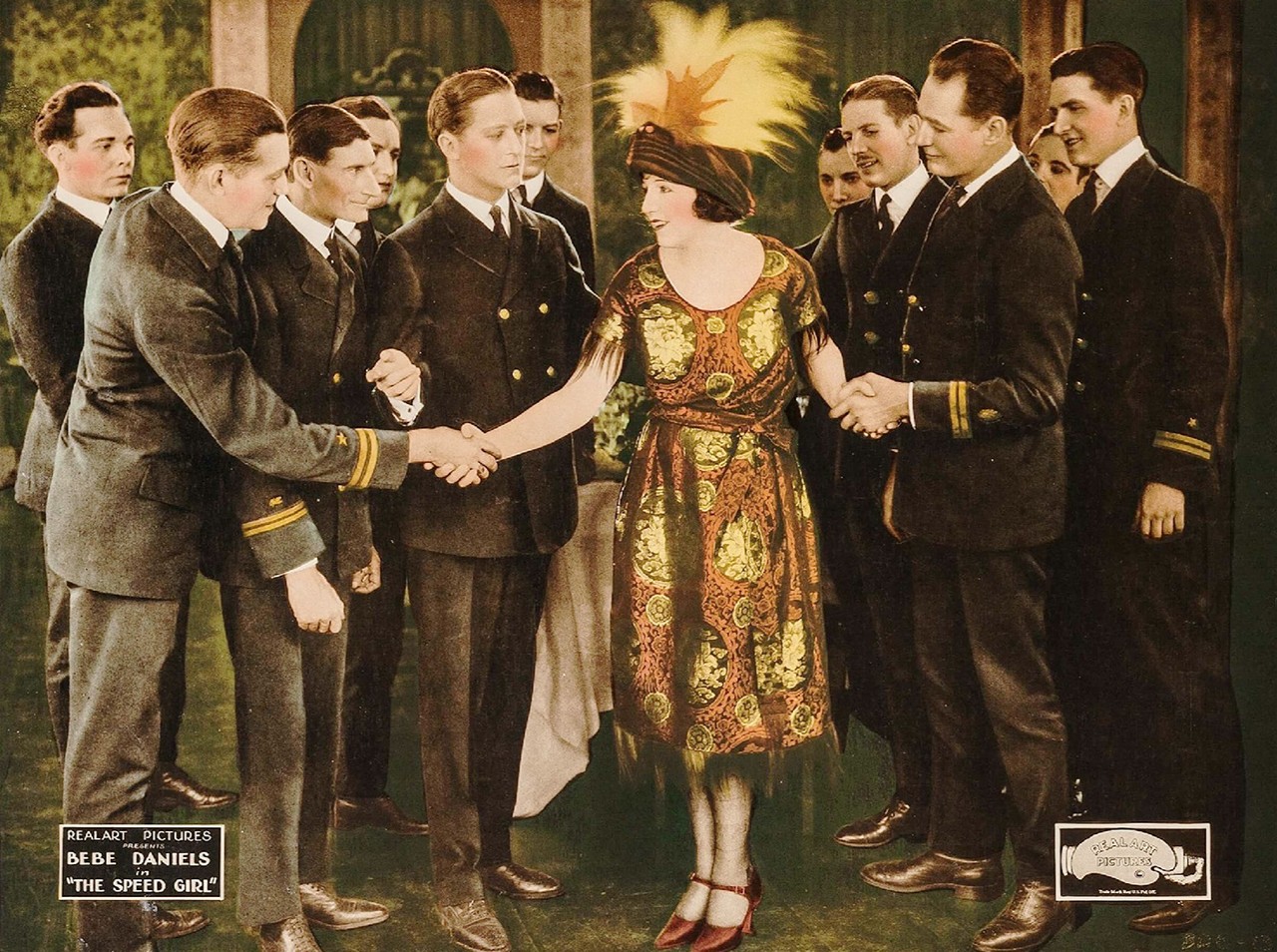 Poster for the lost film, The Speed Girl (1921).
The Speed Girl
"They were swell to me after they locked me up in this old caboose – and as jails go it's a good jail. But they've got me tamed."
Bebe Daniels
All in all, Bebe Daniel's impression of Santa Ana was improved by her time spent there. Her guest register was signed 792 times in the nine days she ended up serving, she was set free one day before she was slated to be released, and Judge Cox himself came to let her out and present her with flowers. Photographs from the time show her to have been bewildered but not entirely upset by the whole experience. By the end of 1921, a director had already turned her time behind bars into a lost masterpiece of the silver screen: The Speed Girl, a story about an actress who is arrested on her way into San Diego. Bebe Daniels starred.
Text and images may be under copyright. Please contact Collection Department for permission to use. References are available on request. Information subject to change upon further research.