Past Exhibitions
Since its reopening in 1991, the Bowers Museum has hosted more than 80 exhibitions such as Treasures from the Royal Tombs of Ur, Secret World of the Forbidden City, The World of the Etruscans, Tibet: Treasures from the Roof of the World, Queen of Sheba: Legend and Reality, Mummies: Death and the Afterlife in Ancient Egypt, Terra Cotta Warriors: Guardians of China's First Emperor, Art of the Samurai: Selections from the Tokyo National Museum, Lucy's Legacy: The Hidden Treasures of Ethiopia, and Gods and Gifts: Treasures from the Vatican Ethnographic Museum.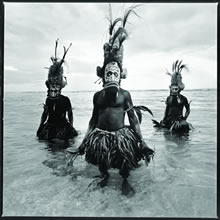 December 26, 2009 - June 6, 2010
Acclaimed documentary photographer Chris Rainier documents the intricate and mysterious cultures of New Guinea.
A stunning presentation of the intricate and mysterious cultures that inhabit the island of New Guinea,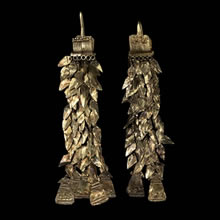 This exhibition features 20 pieces of fine ancient women's jewelry exemplary of Trojan craftsmanship.
Regarded as one of the world's most spectacular archaeological finds, the discovery of the Gold of Troy confirmed the existence of the flourishing pre-classical civilization and its legendary treasure.
Read more: The Gold of Troy: Ancient Jewelry from the Penn Museum Collection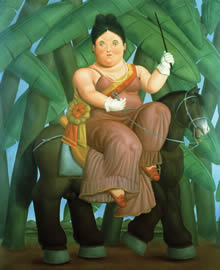 Colombian artist Fernando Botero's unique style is recognized and renowned world-wide for the voluminous forms and sensuous figures found within his painting, sculpture and works on paper.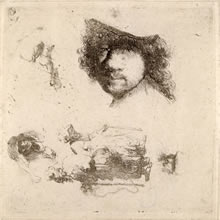 Rare etchings by Dutch master Rembrandt Van Rijn, considered the greatest practitioner of the etching technique in the history of art, focus on the beggar as subject.
Rembrandt Van Rijn made between 1629 and 1654, this exhibition focuses on a subject the artist frequented his in his formative years: the beggar.
Read more: Sordid and Sacred: The Beggars in Rembrandt's Etchings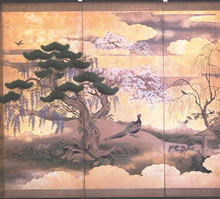 Art of the Samurai: Selections from the Tokyo National Museum features 81 objects from the Tokyo National Museum, representing the art and aesthetics of the Samurai culture of Japan.
Read more: Art of the Samurai: Selections from the Tokyo National Museum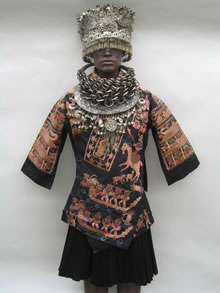 This important collection of exquisite textiles and silver jewelry on loan to and from the Bowers Museum's permanent collection highlights the beauty and wealth of the Miao peoples of southwest China.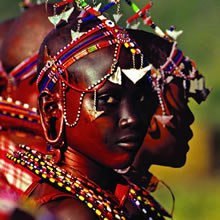 Spanning 30 years of work documenting tradition and ritual practices across the African Continent, these vivid images underline the wealth of African culture.
Read more: Passages: Photographs in Africa by Carol Beckwith and Angela Fisher