Gregorio Luke - "Frida Kahlo"
This illustrated lecture presents a kaleidoscopic portrait of Frida Kahlo. Using over 300 slides of her paintings, and documentary photographs as well as rare film footage, this panoramic lecture reveals a multi-faceted Kahlo whose persona was deeply rooted in Mexican culture and popular art traditions.
Presented by Mr. Gregorio Luke: Lecturer and author, specialist in Mexican Art and Culture. He has organized exhibits,
concerts, lectures, book and film festivals and seminars. Former Director of the Museum of Latin American
Art. Former Consul of Cultural Affairs for the Consulate General of Mexico in Los Angeles, Deputy
Director of the Mexican Cultural Institute of Washington D.C. and First Secretary of the Embassy of
Mexico in Washington D.C.
"Gregorio's Luke's lectures combine the scale of film, the excitement of theater and the exhilaration of learning." -Daniella Walsh, Orange County Register
Location: Norma Kershaw Auditorium
Ticket info: Member or with paid museum admission $20 | General $30
TICKETS: Online or onsite. Questions? E-mail This email address is being protected from spambots. You need JavaScript enabled to view it. or call 714.567.3677. Proceeds benefit Bowers Museum Education Programs. Tickets are non-refundable.
Image Credit: Frida stomach down, by Nickolas Muray, 1946 ©Frida Kahlo Museum
Banco de México Fiduciario en el Fideicomiso Museso Diego Rivera y Frida Kahlo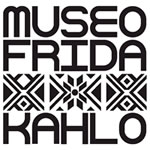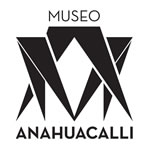 Event details
March 26, 2017 1:30 pm - 3:30 pm
---