Frida Fiesta Fridays | Uno
Join us for a very special evening of dinner at Tangata with cuisine inspired by Frida Kahlo's personal favorite dishes, live music, flower headdress artmaking and a tour through the spectacular exhibit with Frida herself!
*Dinner is inspired by the cookbook and memoir: Frida's Fiestas: Recipes and Reminiscences of Life with Frida Kahlo by Marie-Pierre Colle and Guadalupe Rivera (Diego Rivera´s Daughter)
*Live music provided by Sarah Truher Carpenter and the Mariachi Zacatecas
Dinner/Tour options: Space is limited. Advanced reservations are required by Friday, March 3 at Noon. 
Dinner at 6 PM, tour at 7:30 PM: PURCHASE TICKETS
Dinner at 7 PM, tour at 8:30 PM: PURCHASE TICKETS
Tangata Dinner Menu
HEIRLOOM BEET AND CAULIFLOWER SALAD
CRISP ROMAINE, TOMATOES, HONEY-MUSTARD-LIME VINAIGRETTE
SQUASH BLOSSOM BUDIN
OAXACA CHEESE, CREPES, CILANTRO, SMOKED CHILI SAUCE
CHAMPURRADO
MASA HARINA, SHORTBREAD COOKIES, TOASTED CINNAMON
Location: Tangata at Bowers & Frida Kahlo: Her Photos Exhibit 
Ticket info: Member $65 | General $75
TICKETS: Online or onsite. Questions? E-mail This email address is being protected from spambots. You need JavaScript enabled to view it. or call 714.567.3677. Proceeds benefit Bowers Museum Education Programs. Tickets are non-refundable.
Image Credit: Frida and Diego with friends Anonymous, ca. 1945 ©Frida Kahlo Museum
Banco de México Fiduciario en el Fideicomiso Museso Diego Rivera y Frida Kahlo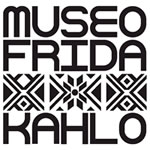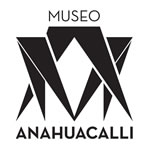 Event details
March 3, 2017 6:00 pm - 9:30 pm
---