Image Credit:
'The Long, Long Night'
This image was taken by Hurley during the winter of 1915, using 20 flashlights to create a 'spectre ship' effect.
(RGS-IBG S0000143)
Artist / photographer: Frank Hurley
Date: 1915
© RGS-IBG
Endurance presents Frank Hurley's photographs of the Imperial Trans-Antarctic Expedition (1914-1917) undertaken by renowned explorer Sir Ernest Shackleton and his crew. 100 years after the epic expedition,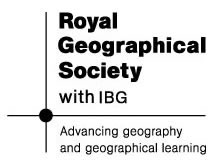 Hurley's photographs remain one of the greatest ever photographic records of human survival. Scanned at the highest resolution from the Royal Geographical Society's incomparable collection of the original glass plate and celluloid negatives, Hurley's intrepid documentation of the expedition can be seen in stunning detail through a presentation of large format images in various mediums. Accompanied by select artifacts from the expedition and a narrative comprised of the logs and diaries of Shackleton and his crew, Endurance brings the incredible story of human survival and the drive to explore unreached territories to life.
This exhibition has been made possible by the Donald E. and Dorothy Kennedy Fund and Silversea Cruises, Exclusive Cruise Line of the Exhibition. Originally presented in the UK by the Royal Geographical Society (with IBG) as the Enduring Eye: The Antarctic Legacy of Sir Ernest Shackleton and Frank Hurley. Originating sponsors: The United Kingdom Antarctic Heritage Trust, Royal Commission for the Exhibition of 1851, British Antarctic Territory, Government of South Georgia & the South Sandwich Islands, Picturae and Rolex UK. Exhibition written and curated by Meredith Hooper, FRGS
SPECIAL THANKS
TO OUR PARTNER ORGANIZATIONS
WHO HELPED MAKE THIS EXHIBIT POSSIBLE.
The Donald E. and Dorothy Kennedy Fund

Silversea Cruises
Burberry